HVAC for Hospitality Industries
Atlanta GA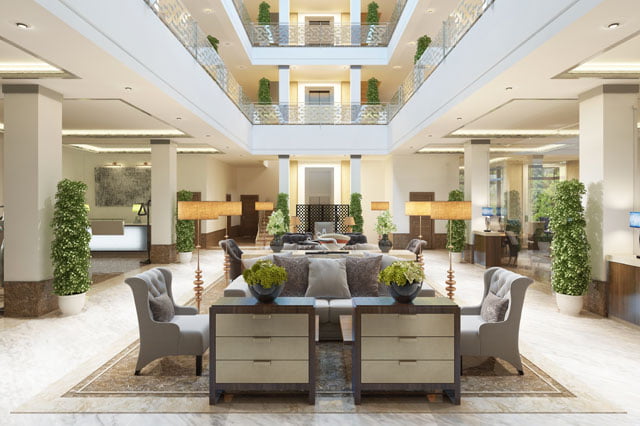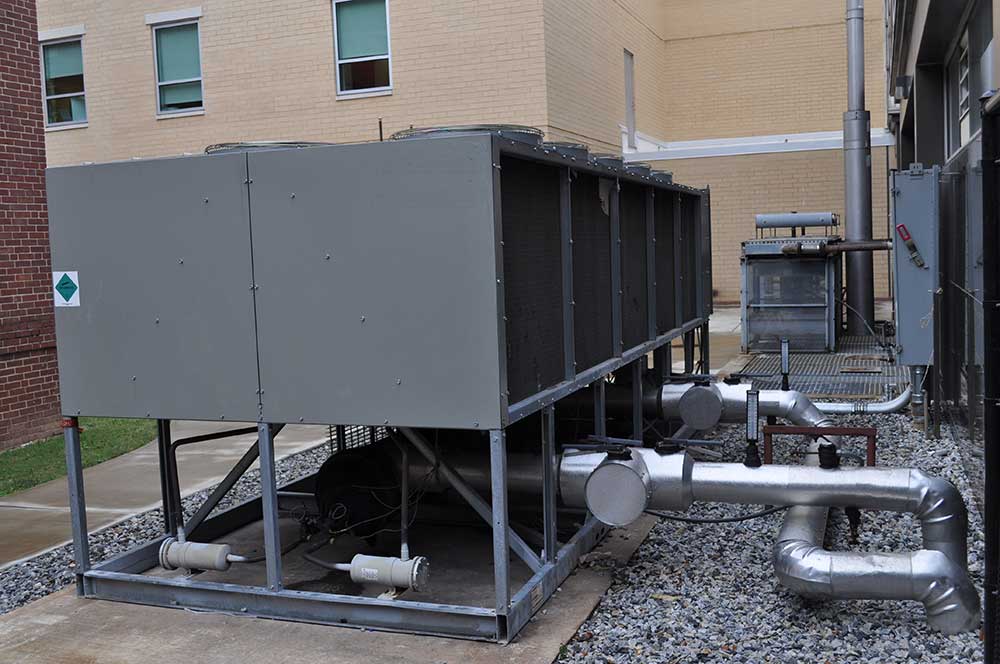 HVAC for Hotels & Hospitality Industries
The hospitality industry is a very competitive business in which customer service and experience are king. There are budget hotel chains, luxurious boutique hotels, mid-range hotels and many other categories with nuances in between. In any of these categories, a strong management team has to focus on consistently providing the best experience that they can while also being extremely aware of how customers will perceive their stay. It is of the utmost importance to take all feedback seriously, as bad word of mouth has the potential to negatively impact sales and even reducing bookings from guests who have stayed at your property before.
Regardless of the season, many guests at hotels, motels, and resorts are increasingly intolerant of comfort problems in their rooms. When uncomfortable issues with the heating or cooling system take place, these people can end up sharing a negative experience on social media, which can lead to a backlash either in the form of negative reviews from fellow customers or reports from other organizations and experts whom people may trust more than some random chain hotel. As a result these issues can translate into lost income for the company that makes it look even worse for said chain moving forward.
System Reliability 
In any part of the country, no matter what time of year it is, guests expect the heating and cooling system in their room to work fast and as efficiently as possible.
Guests do not want to wait for the heat or the cool air, but they don't want to be cold and shivering all day either. One way of keeping guests comfortable is when there's one central location that manages heating and cooling in several areas of a building. The other way is putting together how guests can track reports generated by the individual unit performances as well as if anything goes wrong with HVAC systems! In this case, it can lead to faster detection of problems before they grow into something that could be easy prevented with a little help from our friends at AC repair .
Low Maintenance 
One of the roles that HVAC service companies may take when working with units in hotel rooms and resort areas is to train the internal maintenance staff about basic repairs and servicing of the units. This can include the units that control the individual room temperatures, as well as those used throughout the common areas of a building such as inside conference rooms or buffet-style food service areas.
By working with a heating and air conditioning maintenance company, the property owner will have their unit inspected on a regular basis to address any potential issues with repairs or replacement Equipment to ensure that the HVAC System is running without fail around the clock.
Energy Efficiency
Many modern buildings are built with parameters that help establish their function from the get go. One great example would be hotels. Hotels often have environmentally-controlled zones that allow for better control of both temperature and humidity across a building rather than manually adjusting temperature controls on an individual basis. Depending on the climate, these types of changes can dramatically increase efficiency and lower energy consumption since it allows for less wasteful heating/ cooling when areas are not being actively used.
HVAC companies are always relied upon for support in maintaining boilers and chillers, this helps to provide companies with optimal equipment that is customized and fitted to their individual business needs. Not only does this make a more pleasant experience for guests but it also makes it more efficient, lowering overhead costs and saving money down the road.
Get Galgon HVAC Services for Your Hotel Today
The HVAC industry is one that is always evolving and changing. If you are in need of any Hospitality HVAC services in the Atlanta area, we hope you feel confident in choosing us over the competition! If you have any questions or concerns, please feel free to contact us anytime at 404-352-1500.